Consulting | Billing | Brokering
for Home Health and Hospice
Consulting We help you start your agency, then grow it. We hold your hand during surveys, help you prepare your paperwork and give you professional advice. Learn More

Staffing We help you staff patients when you don't have coverage. We employ qualified, friendly, well-trained nurses, therapists, home health aides and social workers to treat your patients. Learn More

Brokering We help you sell your home health or hospice agency in a fast, secure and compliant way. We can help you find a buyer or seller, complete due diligence and file the necessary paperwork. Learn More
STEPS
AHEAD
An award-winning team of home health
consultants since 2007.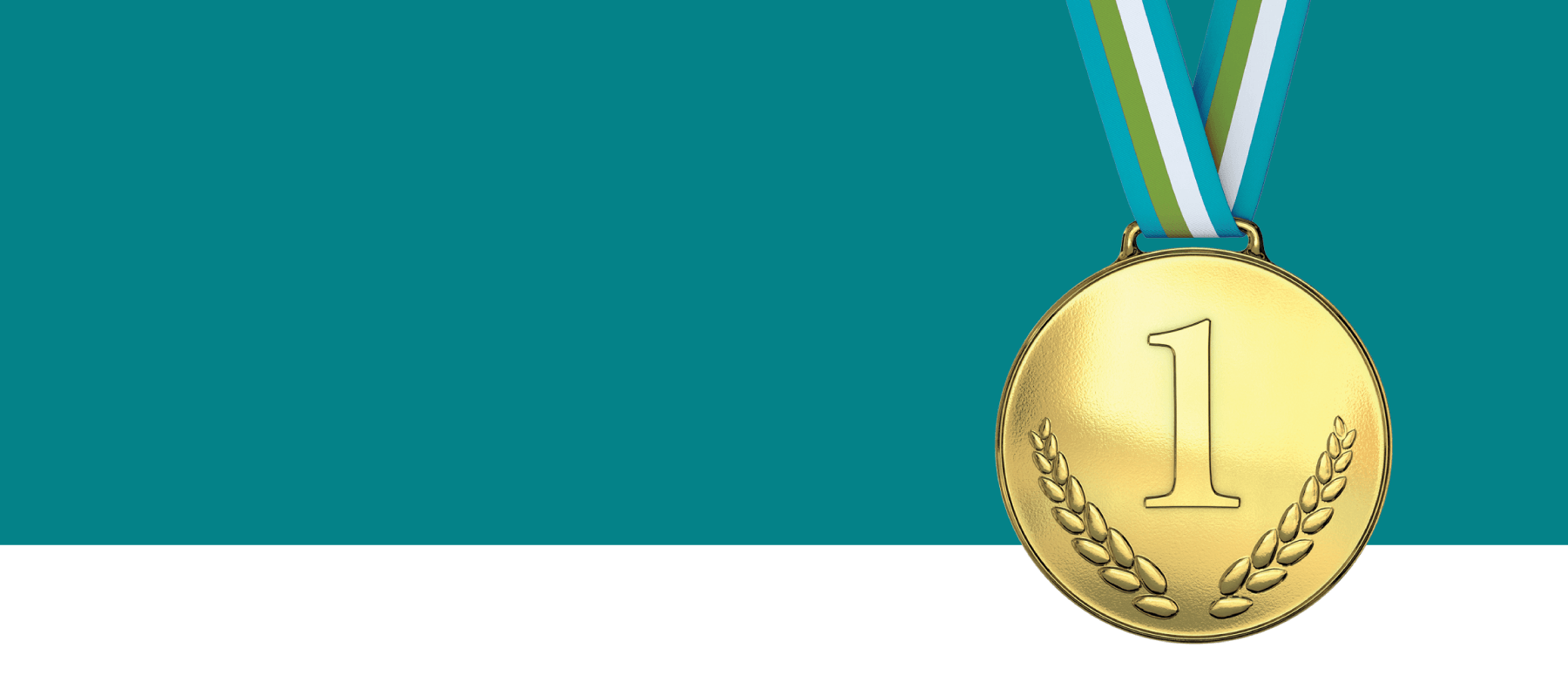 You Want to Be The Best
We get that. You want to be profitable AND compliant. But sometimes, there's more to do than there is time (or money).
And you're left prioritizing. And some things just get left behind. And then the survey comes, and there's 3 years of empty binders, policies that were never updated, staff who were never supervised or in-serviced. And some conditional deficiencies. And a re-survey. And a consultant who charges crazy amounts of money to fix it before the surveyor is back in 40 days. And you stop taking patients while your entire team tries to fix 3 years of issues in a month. That's a full staff of payroll.
That's why we're here: To help with the important things you don't have time for.
You know, those things. The things you worry about before you fall asleep. The things that make a surveyor come back. The Emergency Management, Infection Control kind of things. The things that need to be done weekly AND monthly AND quarterly but aren't done at all. The things that give you more and more anxiety and stress the closer you get to a survey. The things people in perfect home health agencies pay an Administrator 10k a month to do.
We do those things, for much, much less.
Schedule a Free Consultation
Here are some of the things we do:
Meetings of the Governing Board (COP)

Annual Budget and Capitalization Plan (COP)

Quarterly Performance Improvement Plan and Management (COP Effective 7-13-18)

Emergency Management Plan and Drills (COP Effective 7-13-18)

Fall Prevention Plan and Management

Infection Control Plan and Management

Hand Hygiene Plan and Management

OBQI/OBQM

Employee Grievance Plan and Management

Patient Grievance Plan and Management
Since 2007, Smart Business Solutions has helped home health agencies and hospice care agencies maintain constant compliance, resulting in easy, stress free surveys, improved scores and thousands saved.
Learn about the other consulting services Smart Business Solutions offers here.
What We Believe
At Smart Business Solutions we believe that a job worth doing is a job worth doing well. We're competitive, but only with ourselves. We believe in incremental improvements and constant forward movement. We believe in happiness, kindness and perseverance. And that each person brings unique value to our efforts.
What We Do
Smart Business Solutions provides consulting, billing, brokering and all discipline staffing solutions to home health care agencies and hospice care agencies. Our services include Physical Therapy, Occupational Therapy, Speech Therapy, Nursing, Social Work and Home Health Aides. We are a full service staffing company for the Home Health and Hospice industry.
Who We Are
At Smart Business Solutions, we are a team of healthcare professionals. We ensure that each member of our team, whether in the field or the office, is knowledgeable and confident in their position. This attitude is impossible to miss when interacting with any Smart Business Solutions representatives.
HERE, THERE
& EVERYWHERE
Nationwide all discipline per diem staffing
for the home health and hospice industry.
You're the Boss, Clinician
Nobody should have to spend all their time driving and documenting.
We get it. Whether you're looking for a full time job or to supplement your income, you want to work at ONE company that's organized and efficient, that gives you freedom and saves you time. Except most companies don't have enough patients in your area so you're stuck working with multiple companies, all with different softwares that you need to learn, different rules you need to follow and different payroll cutoffs you need to keep track of. Because you don't get enough work from any one company, you're also stuck going to further areas and driving longer. When you finally get home, you have a mountain of notes waiting. You either ignore them and have them pile up, along with your anxiety about the incomplete work, and phone calls from all the companies, requesting notes submission. OR you do them right away and spend hours a day documenting, leaving little time and energy for leisure. Both options suck, don't they?
Since 2007, we've been helping clinicians do less and get more:
More Patients
We're large. In fact, we're the largest in California, and growing in other areas across the nation; so you can work with one company and stay in one area. We're the number one choice for almost all of our customers so in most areas, we can give you as many or as few patients as you need. And you choose which patients you want to take and which ones you'd like to skip.
More Time
We have a million ways, small and large, that we save you time on patient care, patient coordination and documentation. Add that to the time you save driving less and only dealing with one company and you're left with a decision. What do you do with all that time you just saved? Do you spend it learning to Salsa dance, hanging with friends or relaxing with family? Up to you :)
More Money
Maybe you spend that extra time making extra money. Maybe you do 1 more visit a day. Multiply that by 22 work days. That's like an extra grand a month ($800-$1,800 monthly depending on the discipline). Which is like 10k - 22k per year. What if you're a workaholic and do 2-3 extra visits a day? Then, you take a month off a year to travel or pay off debt.
Apply for a position at Smart Business Solutions
Now Hiring
Physical Therapist

Physical Therapy Assistant

Occupational Therapist

Occupational Therapy Assistant

Speech Therapist

Licensed Practical Nurse/Licensed Vocational Nurse

Medical Social Worker

Certified Home Health Aide
Benefits of Working at SBS
Complete schedule autonomy

Experienced leadership team

Competitive rates

Documentation assistance

Guaranteed case load

Friendly environment

One day on-boarding process
Easy On-boarding
Request an application below

Complete application/contract

Schedule a quick orientation

Submit credentials
SAFER SALES
BETTER PRICES
Buy or sell a home health, hospice or private duty agency in the Agency Marketplace.
Tell Us What You're Looking For
Nobody should have to pay hundreds of thousands of dollars for a company just to get stuck with a lemon.
Unless the company is brand new, its history is vital to making an informed decision.
It's important to really know if:
There was fraud, abuse or neglect.

There are any pending inspections or ADR's.

There's any outstanding debt.

There are overdue taxes.

The company has a bad reputation with industry vendors.

The referral sources will stay or go.

The charts are in good shape.

The staff know what they're doing.
When you buy with Smart Business Solutions, we help you buy with piece of mind:
We conduct a full agency evaluation, looking at all relevant due diligence items such as billing history, office productivity, chart quality, industry reputation and financial trends.

We broker the transaction to ensure that your contracts are upheld properly.

We file all the paperwork to ensure it's done correctly.
Don't get duped out of your money. Buy smart with Smart Business Solutions.
DONT
SETTLE
On mediocre. Go with the best for your business. Smart Business Solutions - Leading the industry since 2007.
Working With Bad Vendors is the Worst
We know, we've been there before too.
Smart Business Solutions began in response to the mediocre (and terrible) staffing and consulting companies in California. We know what it's like to wait for an evaluation for weeks, while a staffing company gives you the run around. We know how it feels to not know the status of your enrollment application at the Health Department. Meanwhile, your consultant isn't answering their phone after cashing your $8,000 check. It wasn't OK then, and it's not OK now.
We believe in honesty and transparency. In keeping our promises and taking responsibility for our actions. This is our promise to you: We will always do our best to be organized and communicative.
Since 2007, we've been helping customers achieve their goals:
We're proud at how far we've come, but we're not satisfied. There's still so many ways to improve and further serve home health agencies, home care/private duty companies, and hospice care agencies!
Interested in working with Smart Business Solutions for your company's consulting, medical staffing and brokering needs? Simply fill out the form below.
Contract Request Form
Request a contract and start winning with Smart Business Solutions today!